Minecraft Server Hosting

Rust Server Hosting

GMod Server Hosting

ARK Server Hosting

Hytale Server Hosting

VPS Server Hosting
Minecraft

Server

Everyone can create his own Minecraft server. Change your server configuration, change your version (Vanilla, Snapshot, Modpacks, Paper, Forge, Mohist, Paper, Spigot,..) or install plugins or mods whenever your want with our Minecraft hosting.

Your Minecraft server hosted by mTxServ has lots of exclusives features! Try it by yourself for free!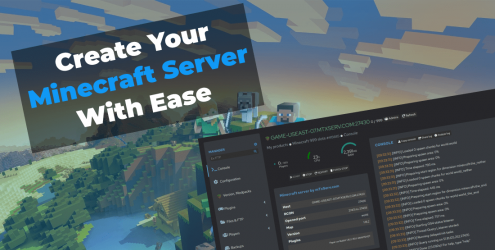 VPS

Server

VPS server hosting with NVMe storage. High performances for games. Ryzen 7 @ 4,5 GHz CPU, Anti-DDoS GAME L7 protection, Minecraft VPS. Gmod VPS. Rust VPS, ARK VPS, Hytale VPS.