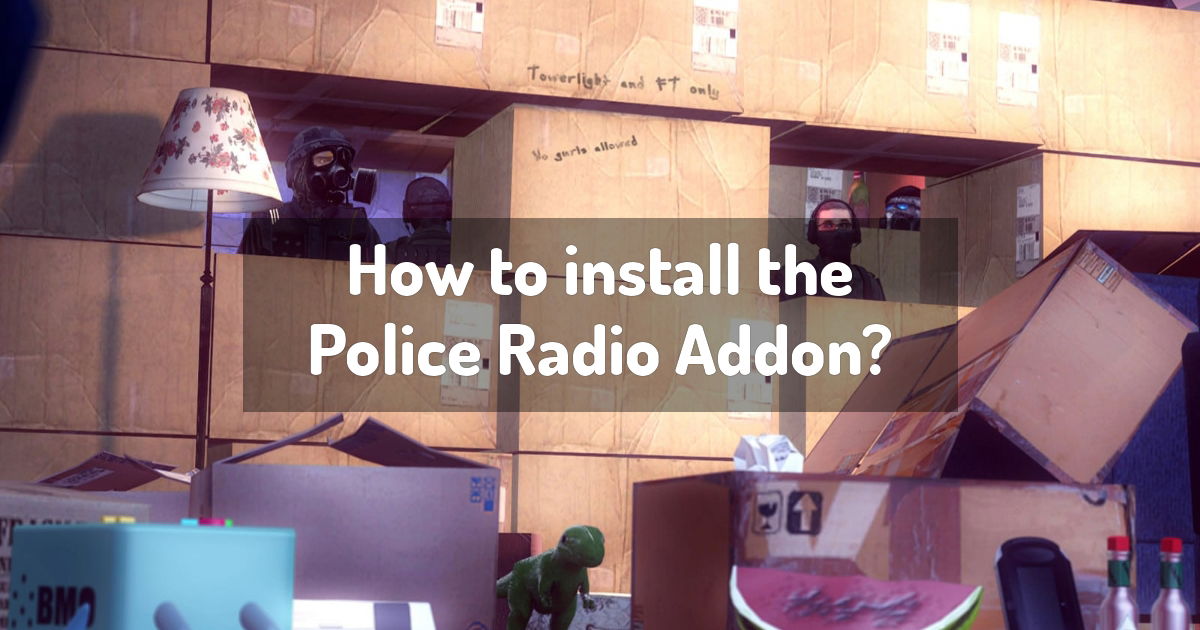 Police Radio is an addon for your GMod server, which allow you to give a Radio to your players. For example, police or mayor (depending on the trades you choose who can communicate through Radio) can communicate remotely with a Radio in-game.
How to install Police Radio?
You need to download the latest version of Police Radio:

https://forum.darkrp.com/threads/police-radio.1110/

..

To be able to download it, you must be registered.

Extract it and upload files extracted in your GMod server, in the garrysmod/addons folder.

Restart your Garry's Mod server.
Configure Police Radio
For the configuration of the addon, please consult the file sh_p_radio_config.lua and the official website of Police Radio.