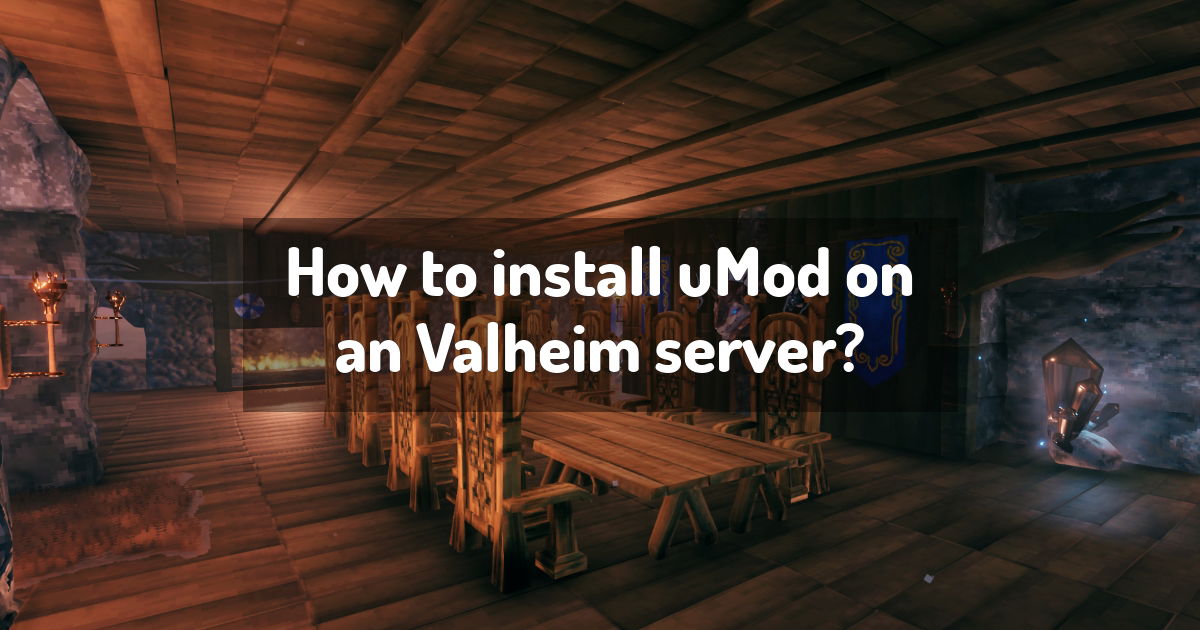 uMod is a modding platform and a plugin API. In this tutorial, we will see how to install it on your Valheim server, allowing you to add plugins of your choice in order to customize and modify the behavior of the game, allowing you to create an unique server.
How to install uMod on an Valheim server
Go to the management panel.
Shut down your Valheim server.
Click Plugins and select uMod.
Confirm the installation of uMod and wait a few seconds.
Your server will restart automatically.
uMod is installed on your Valheim server ;)
uMod plugins for Valheim
Valheim support on uMod is still recent, the list of available plugins should grow over time. You will find the full list here.
The best plugins for Valheim are:
Server Restarter

- Automatically restarts the server at a given time.

Position

- Show the current location of yourself or other players.

Data Rate Modifier

- Modify the networking data rate for the server (this plugin is a good choice to replace dnSpy).

Sleepless

- Allows you to skip nights.

Auto Save

- Automatically backs up the server every X seconds.

Max Players

- Change the maximum number of players allowed to connect to the server. Only allowed on a server hosted by mTxServ if your offer permits it, otherwise it will be not allowed.