WINDOWS GAME VPS
WINDOWS VPS
Anti-DDoS GAME VPS L7
Games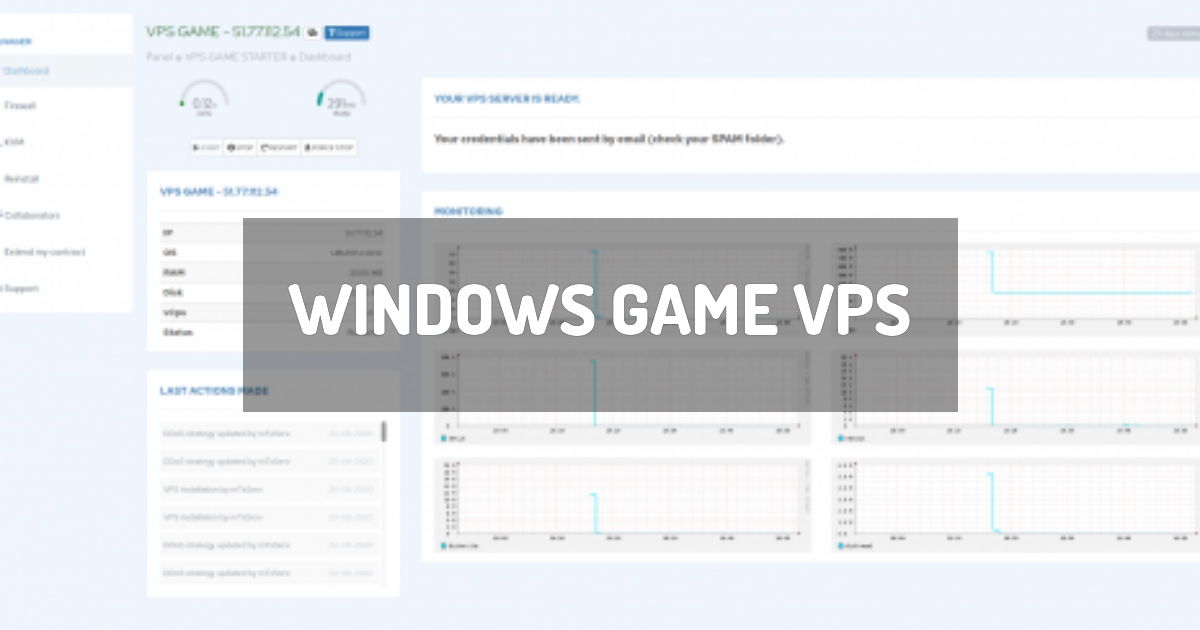 WINDOWS VPS
Windows VPS server hosting with NVMe disks. Windows Server 2019 Standard License included. Optimized for best performance for the game. Install what you want: VPS Conan Exiles, VPS Dark And Light, VPS Arma3, VPS Farming Simulator.
Windows Server 2019 Standard License Included
CPU AMD Ryzen 7 @ 4,5GHz
Anti-DDoS GAME L7
RAM DDR4 ECC 2666 MHz
NVMe storage - 1 GBps network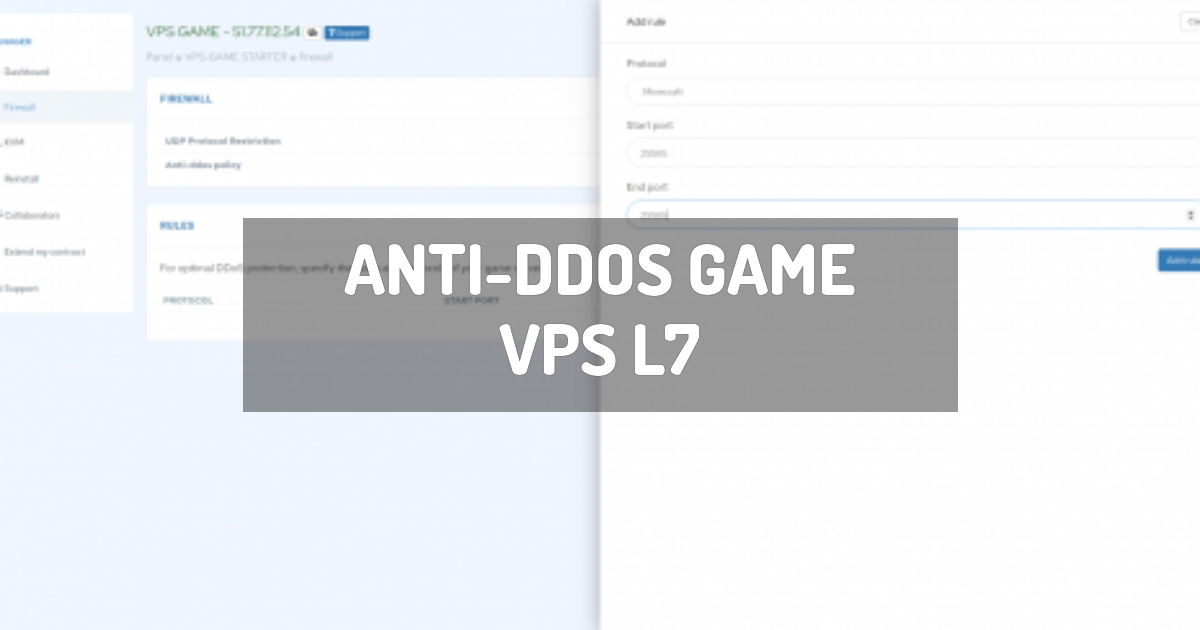 Anti-DDoS GAME VPS L7
Our hardware is protected by a very reliable and well tested DDoS Protection, based on a high level quality network! No offender will disturb your in-game experience.
Anti-DDOS Game L7 Arbor.
Included in all our offers.
GAMES
Install the games you want on your VPS GAME - WINDOWS. Our VPS offers are particularly made for the most popular games:
MINECRAFT VPS
GMOD VPS
ARK VPS
RUST VPS
BUNGEECORD VPS
FIVEM VPS
CSGO VPS
HYTALE VPS
ARMA3 VPS
SPACE ENGINEER VPS
STARBOUND VPS
CONAN EXILES VPS
DARK AND LIGHT VPS
SCP:SECRET LABORATORY VPS
TRACKMANIA VPS
DAYZ VPS